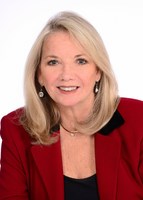 Kathy Wilson is an award-winning, top-selling real estate agent in the Birmingham/Bloomfield market
who has devoted her career to the real estate profession and helping her clients find the home of their dreams.
Kathy has lived most of her life in the Birmingham/Bloomfield area. She began her career in real estate as a
mortgage closer for National Land Title Company.
Wilson sold condominiums exclusively in West Bloomfield before joining Max Brook, Inc. in 1974.
She earned her Certified Residential Specialist (CRS) credential, she is a graduate of The Real Estate Institute (GRI) and
Real Estate Alumni of Michigan (RAM). Kathy quickly became MBI's top-selling agent, earning the "Realtor Associate of the Year Award"
and bringing in top sales for the 19 years she was at the firm.
In 1993 Kathy became a partner of Hannett, Wilson and Whitehouse. The agency specializes in high end home sales,
especially in the Birmingham/Bloomfield area. In 2010, the firm teamed with Prudential to bring their clients additional
services and access to their national network.
Kathy has always given back to the professional community as a member of the Metropolitan Consolidated Association of Realtors
and has served on the Arbitration, Grievance and Bylaws Committees. She has been a board member of the Birmingham Bloomfield Board of Realtors
and the Birmingham Bloomfield South Oakland Association of Realtors and has served on the Nominating, Professional Standards and
Standard Forms Task Force Committees. Kathy is also a member on the Women's Council of Realtors.